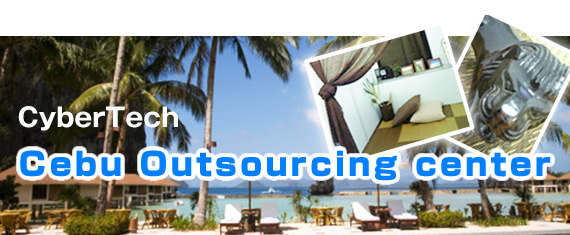 We provide web integration and IT outsourcing services.
Cebu High quality coding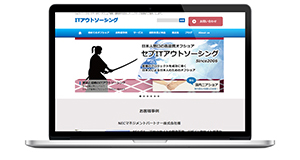 Our outsourcing base (Philippines - Cebu) achieved [Low cost, Japan-quality, support large-sized] HTML coding. We provide wide-range of service from PC to Smartphone.
https://www.itoutsourcing.jp/
Web integration


we provide development of various multi-media content such as Web content management system, web/electric-book, and IT Outsourcing service such as HTML coding / alternate website management service, banner creation and so on.
※WCM:Web Content Management
Technologies
XML/HTML/XHTML/HTML5/CSS/JavaScript/PHP/Perl/JAVA/MovableType/WordPress/
PhotoShop/XML-DB/RDB(MySQL/Oracle), etc
CyberTech R&D Center is hiring IT related course graduate staff and forming high-skill engineer group through continuous technical training.
Formation and work flow
Client: Japanese Company
Client can have communication with Japanese resident staff in Japanese directly in the same way having communication with remote location within Japan.
Client: Local /oversea company
Client can have communication in English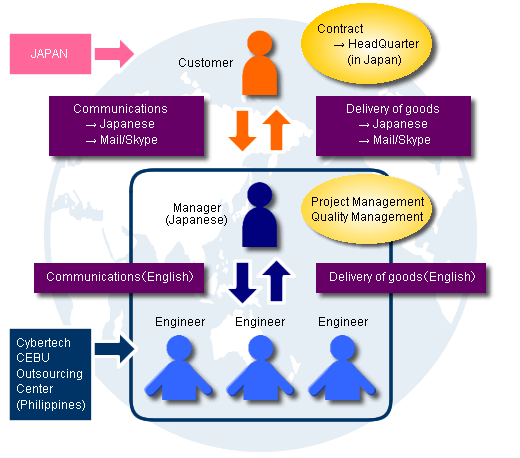 Reason why Philippines is selected
Have a good English skill (note: no dash) (Almost native level) and can support English skill of the Japanese (The 3rd largest number of English-speakers in the world and there are many European and American call centers)
Japanese culture and custom can be accepted easily
Gradual upward trend of prices
Small time difference between Japan (1 hour)
The 2nd largest city in Philippines (Population - approx: one and a half million people) and have many decent educational facilities (University, etc) (Approx: 2200 people are graduates of Computer Science course in a year)
Advantage in collaboration with UPV
※ UPV:University of the Philippines Visayas Cebu College Campus